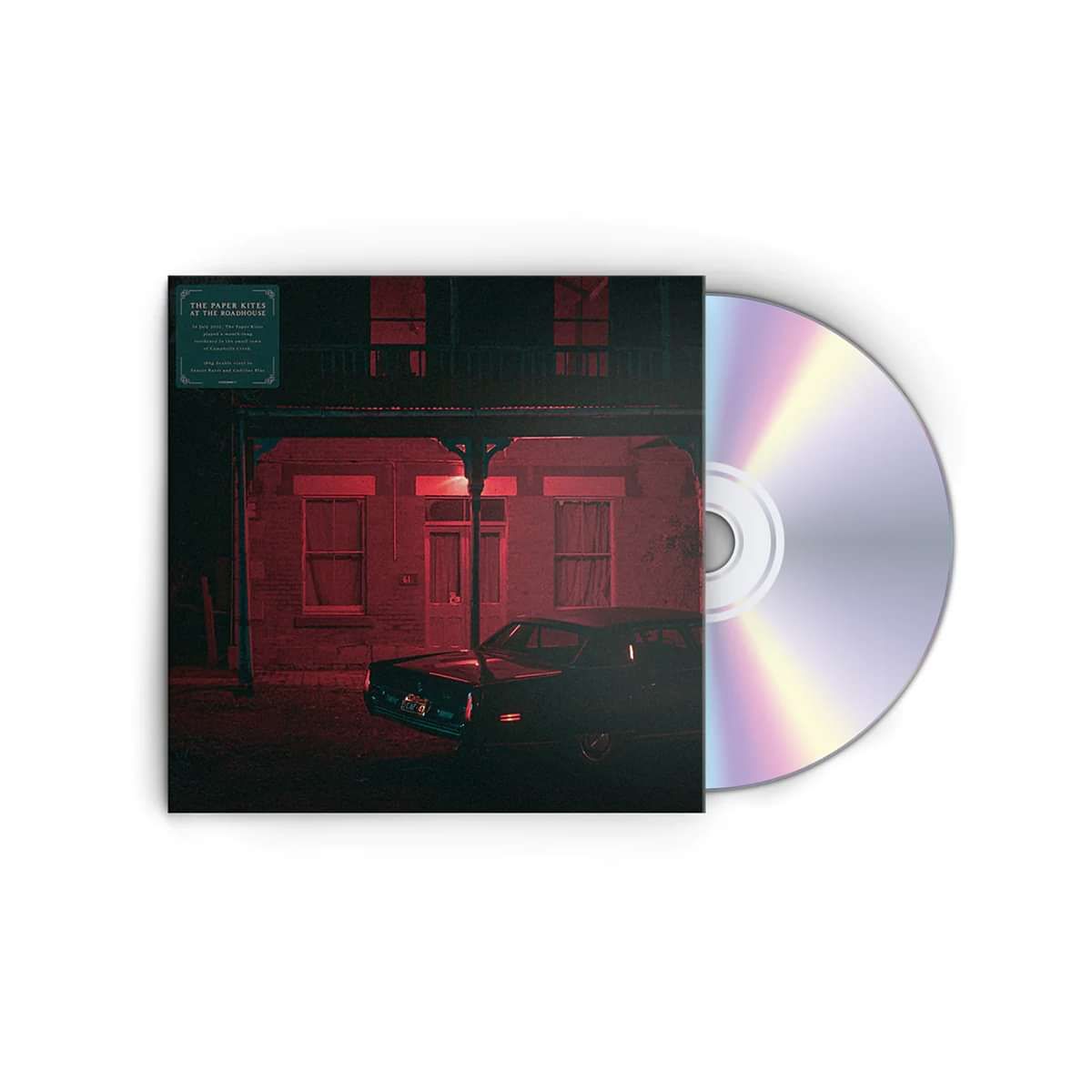 At The Roadhouse - CD
Official The Paper Kites Merchandise
Last order date for Christmas delivery (recommended but not guaranteed) is December 3rd. After this date, orders will be dispatched but may not arrive in time for Christmas.
Jewel Case CD
In the winter of July 2022, The Paper Kites arrived in the small Victorian town of Campbells Creek, 140km north-east of Melbourne. The band had travelled there with a vision in mind - to enquire about an empty old roadside property. "It used to be a gold mining supply store back in the days of the Victorian gold rush, then I believe it was a hotel - I was told there was a large fire there in 1876 that almost destroyed the whole building - but it survived and is still standing today. It's this beautiful dramatic old structure by the side of the road" singer Sam Bentley explains - "I think we all felt there was something about it and what it could be".
United in their vision, the band decided this would be the place to make their next record and began working on what would become 'The Roadhouse'.
The band committed to a month-long stay in Campbells Creek, and the days that followed, the old diggers store was bustling with friends and fellow artists working to transform the space into a living, breathing venue.
On the same property, owner Alex Bennett had a vintage all-analogue studio set up in a barn behind the venue. The band decided it was here they would work on their next album during the weeks - and every Friday and Saturday night, they would open the doors of 'The Roadhouse' and perform. The shows would be free and unannounced, relying solely on local word of mouth.
Paying homage to the bands home state of Victoria, the group revealed their time in Campbells Creek was one of the most fulfilling months of their career. After five studio albums, over a decade-long career of touring relentlessly internationally and around Australia, The Paper Kites relished playing back at home to intimate local crowds.
The 16-track album is a product of a hard-working band and a vision carefully and lovingly brought to life. Recorded and mixed by engineer Matt Redlich (Maple Glider, Quivers, Emma Louise), At The Roadhouse is warm, soulful and honest - truly capturing the magic and energy of their roadhouse performances
1 Midnight Moon
2 Till the Flame Turns Blue
3 Black & Thunder
4 Marietta
5 Rolling On Easy
6 Hurts So Good
7 Good Nights Gone
8 Burn the Night Away
9 June's Stolen Car
10 Maria, It's Time
11 Green Valleys
12 The Sweet Sound of You
13 I Don't Want to Go That Way
14 Pocket Full of Rain
15 Mercy
16 Darkness At My Door